The Christmas season is always a fun time of the year that all of us look forward to. And with the festivities come gifts and sweet treats. However, sometimes finding the perfect gifts for your friends and relatives can be a challenge.
You want something impressive but at the same time affordable because you have a lot of people to gift in a month. Fortunately, we are here to help you find the perfect Christmas gift for your friends and family.
Kitchen appliances are a great gift and are always welcome in any household.
From a popcorn maker to yogurt maker, we have 12 gift ideas for your friends and relatives on your list – all under $50. With the Christmas season upon us, this list will help you find the perfect gift for your friends and relatives.
1. 6 Quart Crock Pot $49.95
This crockpot is a great gift for Christmas, especially for people who love soup. It appeals to consumers for its simplicity, portability, and dependable performance. It offers three simple settings – low, high, and warm, which makes it easy to whip up a soup.
In addition, this appliance is great for anyone who endeavors to make their own homemade meals. Its secure-fitting lid and locking system creates a tight seal allowing food to cook without any hassle or mess.
After cooking is complete, this cooker automatically shifts to the warm setting to ensure your meals stay warm and ready to eat.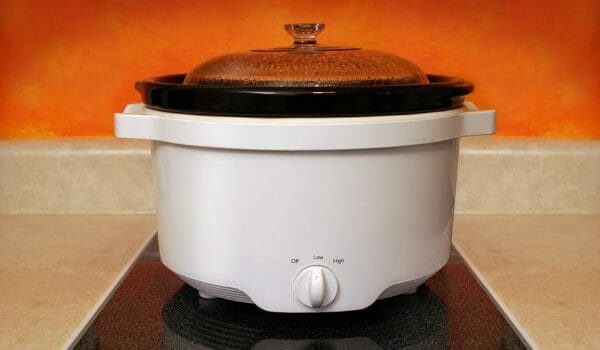 2. Savisto Hot Air Popcorn Maker $40.49
During the festive season, a popcorn maker will be a great addition to any household. Wouldn't you appreciate if someone bought you one?
Well, why not surprise your friends or relatives with a popcorn maker gift once you visit them during Christmas. Everyone loves the convenience of throwing kernels into the popcorn machine and simply waiting for the popping.
This popcorn maker requires no oil or fats, hence makes much healthier, fat-free snacks. You can also create your own flavors including sweet, salty or buttery.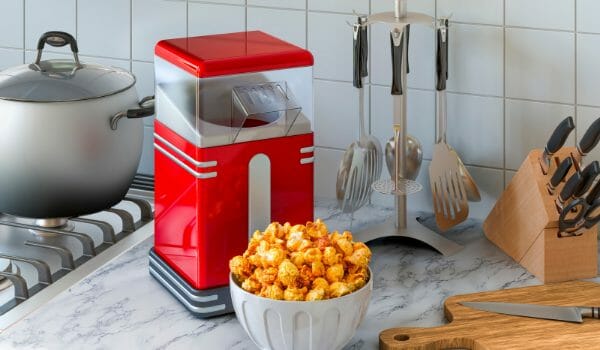 3. Bialetti 6-Cup Moka Espresso Maker $49.95
If your friend is a coffee enthusiast, this would be a great gift for Christmas. An espresso maker is a vintage appliance, celebrating over 80 years of classic design elegance.
This six-cup espresso maker allows consumers to enjoy a rich, authentic Italian coffee. It also has a unique design featuring an eight-sided shape which allows the maker to diffuse heat perfectly.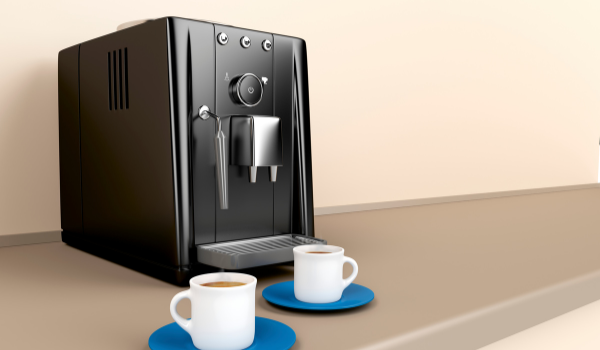 4. Holstein Housewares HF-09013M Cupcake maker $49.32
The holiday season is about sweet treats, and cupcakes can be an excellent part of dessert. Luckily, you don't need to an oven to satisfy your cravings.
The Holstein Housewares cupcake maker uses little energy and maintains optimal heat while baking the six scrumptious treats.
This cupcake maker brightens up your kitchen and allows you to bake your favorite cupcakes fast. It has a non-stick coated surface which allows you to keep it clean easily.
Therefore, this cupcake maker would be a welcome delight for your friends and relatives.
5. Primula Half-Moon Teapot for Flowering $43.95
Who doesn't love a pretty teapot? Even if you have one in your house, you cannot mind having another one for a change.
This beautiful pot is designed with modern aesthetics in mind and would be a perfect fit for any kitchen.
With this teapot, you can enjoy different flavors as it does not retain the flavors. Whether its herb tea, green tea, or detox tea, this teapot is a wonderful tea accessory. It is a great gift idea especially for moms, teachers, and any tea lover.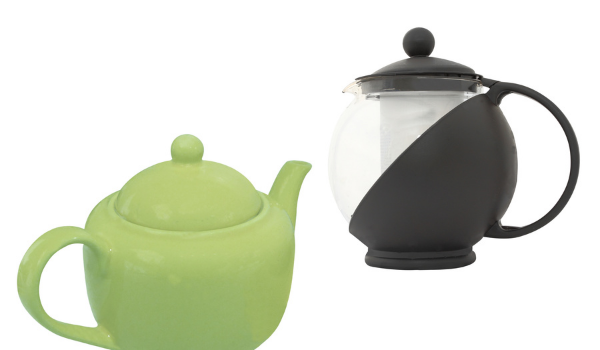 6. Ovente 2-Tier Chocolate Fountain $69.95
A fountain of gently cascading chocolate is the highlight of every child's dream. Luckily, you can make a child's or a few's dreams come true this Christmas without even spending more than $50.
The Ovente 2-Tier Chocolate Fountain is easy to use and can hold up to 2lbs of melted chocolate. It also makes very delicious chocolate. It is perfect for parties, and any special event hence is a great gift for Christmas.
It is a fun way for serving guests and will add a decadent touch to the parties. It can also dispense barbecue sauce, melted cheese, cream, ketchup, and melted caramel.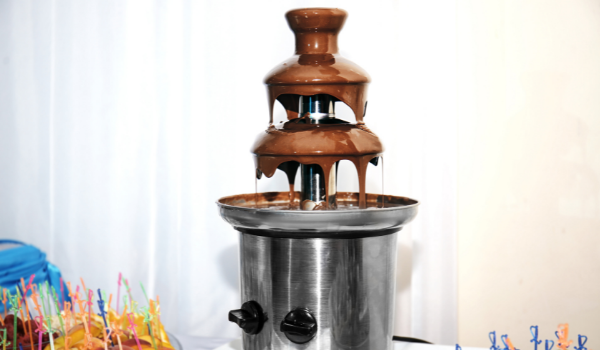 7. Euro Cuisine Yogurt Maker $60
Yogurt is known to have a string of health benefits. Creating your own healthy yogurt is fun and more rewarding than buying some at the supermarket.
This yogurt machine will allow you to use fresh ingredients and make the flavors you want. It comes with seven 6-ounces glass containers which you can use to make individual servings.
The glass jars allow you to make different flavors all in one batch. Therefore, this yogurt maker would be a great Christmas gift.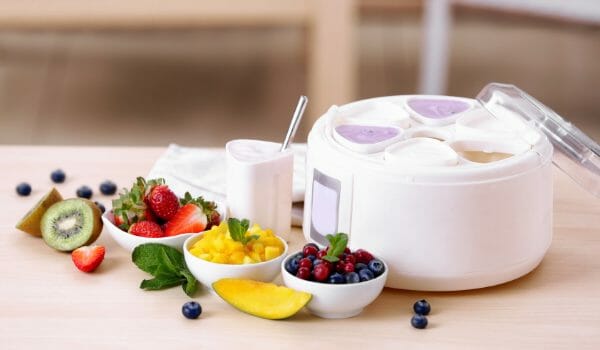 8. Cuisinart DLC-2APK Mini-Prep Plus Food Processor $63.50
Kitchen appliances that save you time and effort are a great addition to your households. A mini food processor is one such item. This Cuisinart food processor is perfect for a family with kids.
It performs a variety of tasks including blending, grinding, pureeing, and chopping. It also has an auto-reversing blade that automatically produces a very sharp blade edge for chopping ingredients and blending soft foods.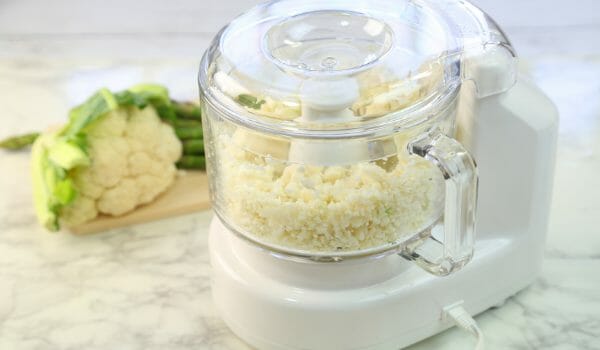 9. Nostalgia Peanut Butter Maker $69.45
It's always good to complement your meals with some spread, but it's even better to use freshly-made spread.
With this Nostalgia peanut butter maker, you can make nut butter which is a healthier and tastier spread than that bought at the store.
You can choose to have it plain or add sweeteners and spices such as honey, salt, cinnamon, and chocolate. This makes it a fun appliance that you can gift your friends and relatives without breaking the bank.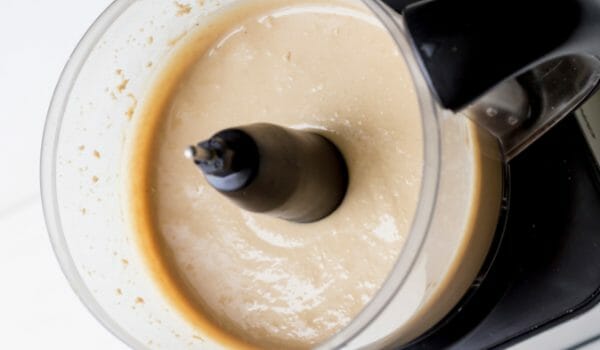 10. Nostalgia 4-Quart Electric Ice Cream Maker $45.95
Few things excite children more than the sight of an ice cream van parked across the street or in a park.
However, you and the kids can still enjoy delicious ice cream without having to leave the house. With an ice cream machine, you can create amazing frozen treats right at home. The Nostalgia ice cream maker is quite affordable and great for making ice cream.
It has a powerful motor that does all the churning and a convenient carrying handle. Surprise your friends with this fantastic ice cream maker this Christmas.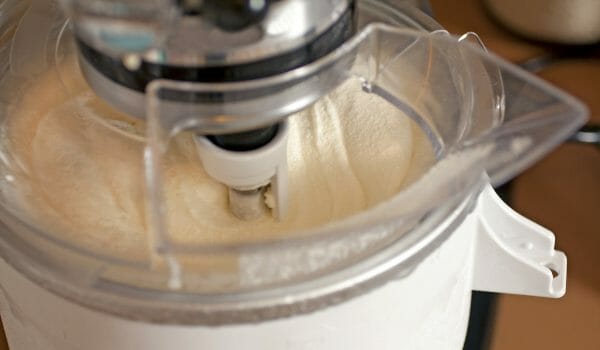 11. Fizzi Sparkling Water Maker $68.95
The sparkling water maker is not on the list of every household's must-have appliances.
In fact, some don't even know what it is. Sparkling water or carbonated water is water with carbon dioxide gas dissolved under pressure on tap water.
Carbonated water is known to lower blood pressure, treat constipation, and relieve stomach upsets.
You can enjoy the freedom of making homemade sparkling drinks with this slim and sleek Fizzi sparkling water maker. It converts your tap water from flat to fizzed in just seconds.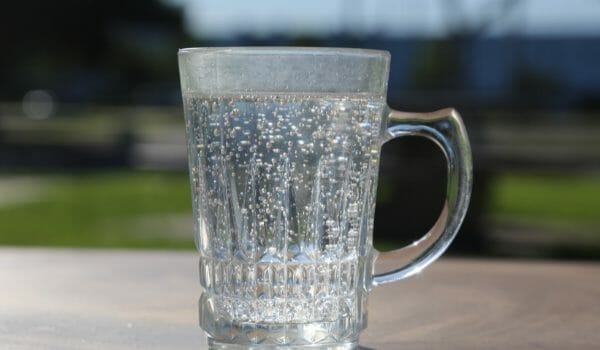 12. Hamilton Beach Panini Press, Sandwich Maker $69.99
Who doesn't enjoy toasted bread loaded with flavor fillings; or a nice crispy sandwich?
With this appliance, you don't need to buy those toasty, hot and delicious Panini's you love. Using your own ingredients, you'll be able to make everything from a simple grilled cheese to sandwiches of any thickness.
In addition, you can also make chicken quesadillas, pizza, bruschetta, and even fruit turnovers. Therefore, this is the perfect appliance to gift someone during Christmas.