Same Day Eswood Appliance Repair in Brisbane
National Appliance Repair is here to provide high-quality repairs for all of your Eswood brand appliances.
Our professional team is dedicated to providing you with quality service, which we back up by offering 3 months labour and 12 month part warranty.
If there's anything else about our work that needs clarification or further explanation don't hesitate in contacting us at anytime!
We have been providing quality service on Eswood appliances since 2009 and are here to help you with any potential problems or repairs that may arise!
Our dedicated team of technicians will provide thorough customer care in order make sure every issue gets resolved quickly so it doesn't keep happening again in the future.
Call us today for more information about how we can help you with your appliance repair needs!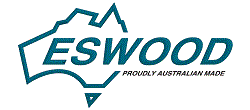 Your LOcal Team
Why Choose Nationwide?
12 Month Parts Warranty
Affordable Rates
Same Day Repair
3 Month Labour Warranty
Free Consultation
5 Star Record
Trusted Eswood Appliance Repairs Servicemen
We're a team of experienced and certified technicians who will take care to get your appliances running like new.
We have all the tools we need for any repair, big or small!
You'll be glad that you called us when they are working on one less thing in life because our free warranty covers everything from parts up until labor costs so there's nothing left out – not even bad smells.
If you're in need of a repair, we have your back. Our warranties are backed by industry leaders and will give full coverage on all parts for the labor needed during repairs so there's nothing holding us up!
Contact us now before 12 pm AEST to schedule same-day service.






Eswood Appliance Repair
Appliance Services We Provide
POPULAR BRANDS WE REPAIR IN BRISBANE