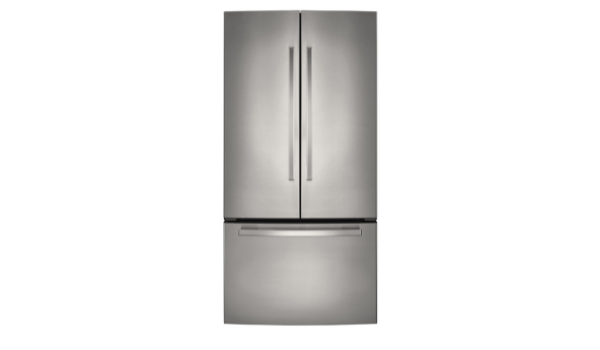 No appliance lasts forever, and a fridge is no exception. No matter how good it is, at some point, its lifespan will come to an end, and you'll have to replace it.
Getting rid of a fridge is not the same as throwing out some garbage into a waste container. In addition to its immobility, a fridge contains several substances that are harmful to the environment.
Therefore, you have to dispose it of in a more responsible way. Whether you're upgrading to a new model fridge or replacing a dysfunctional one, there are several safe options for getting rid of these old appliances.
Below are a few ways how to dispose of a fridge responsibly:
Sell or Donate the Fridge
If your fridge is in perfect working condition, you could give it to a neighbor, friend, family member, or a nonprofit organization in your area.
You can also sell the fridge by advertising on online platforms such as eBay, or in the local paper. Also, second-hand dealers may be interested in your fridge if it's fully functional.
Take it to a Recycling Center
Recycling is a more ethical way to get rid of your appliances, especially those that can be harmful to the environment.
Therefore, if you cannot sell or donate the fridge, consider taking it to the nearby recycling center. Such centers have responsible and eco-friendly appliance disposal programs.
Electrical Retailer's Service
When you buy a fridge to replace the old one, some retailers offer a service to take the old fridge when they deliver the new one. Since this is an extra service, be ready to pay a small additional amount for the service.
Contact a Waste Removal Company
A specialist waste removal company will act fast to collect the fridge from your home. However, you should note that the charges might be quite high. When looking for a removal company, ensure that they have the necessary licenses.
Local Authority Collection Service
Local authorities are obliged to provide a collection service for their residents. The good thing is they charge less than waste removal companies.
However, they are quite slow to respond, and you'll have to move the fridge outside by yourself.
If your fridge is having problems, remember that you may not need to replace it as there's a chance that it can be repaired.
This is actually more convenient and will save you a lot of money. Be sure to contact us at Nationwide Appliance Repairs to schedule a repair service