If you want to know how to remove a dishwasher because you want to upgrade or repair it, you've come to the right place.
Uninstalling a dishwasher can be tricky, especially if you don't know where to start.
This article will teach you how to remove your dishwasher with this easy, step-by-step guide. You'll be able to remove your dishwasher in no time. So let's get started!
5 Easy Steps on How To Remove A Dishwasher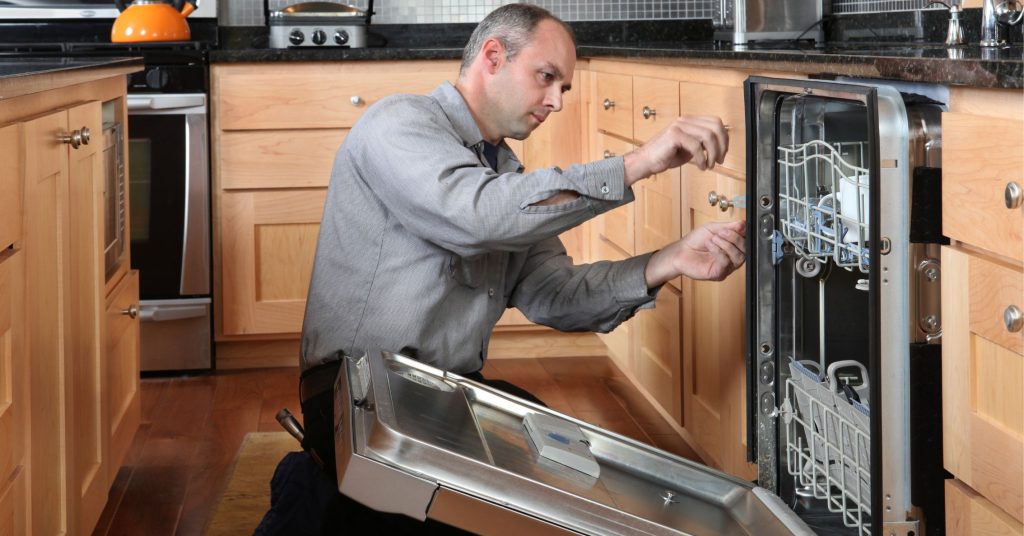 Follow these steps so you can safely remove your dishwasher:
Step #1: Unplug the dishwasher or turn off the power at the circuit breaker.
To avoid any accidents, it is crucial that you disconnect your dishwasher from the power source before starting to remove it.
Deactivate your dishwasher by finding the corresponding circuit breaker and switching it to the "off" position. If you can't determine which breaker controls your dishwasher, cut off the power to your kitchen by flipping the main breaker.
Step #2: Disconnecting the supply line and water supply tube.
Once you turn the power off, begin by opening the dishwasher door and disconnecting the water supply line. To avoid any accidents, it's best to shut off the water to your entire home before touching the dishwasher.
In order to shut off the water for your dishwasher, find the fixture shutoff valve and turn it clockwise until it is in the "off" position. After the water is no longer running, use a wrench to remove the nut that connects the water line to your dishwasher.
Step #3: Disconnecting the drain line.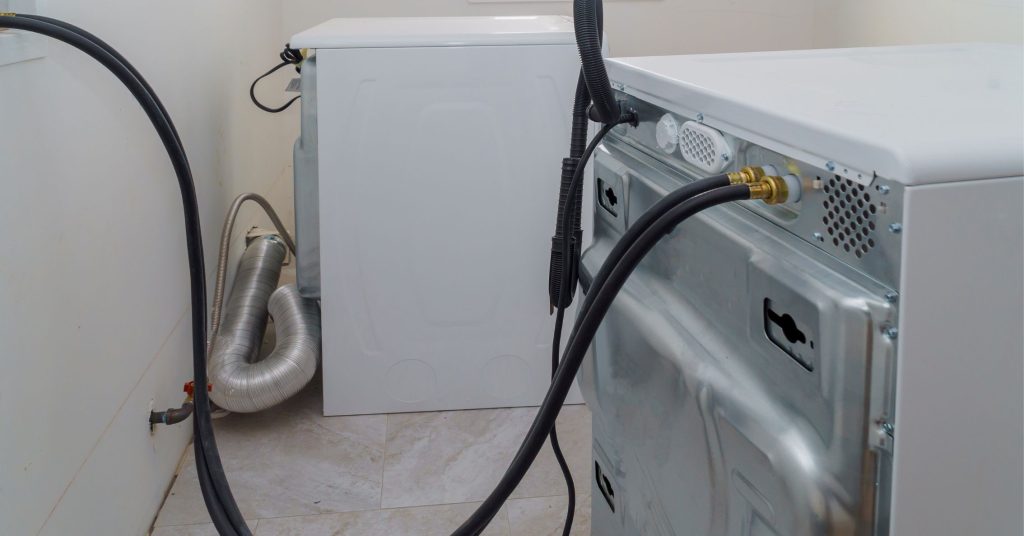 The next thing you'll want to do is unplug the dishwasher's drain line. It's commonly located in the back of the appliance. Once found, detach it from both the dishwasher and the drain.
If you need to, remove the sink drain tailpiece to remove the dishwasher drain line. Put a bucket where any water spilling out will fall into it.
Step #4: Removing the dishwasher from the cabinet.
With all the cords unplugged, you can start taking out the dishwasher. To begin, get rid of the metal brackets anchoring it in place.
Before you try to take your dishwasher out of the cabinet, double-check that the legs are lowered if your model has adjustable ones.
Once you've removed the brackets and screws, carefully slide your dishwasher out of the cabinet. If necessary, slightly tilt it until it's freed from the frame.
Step #5: Call a professional for help.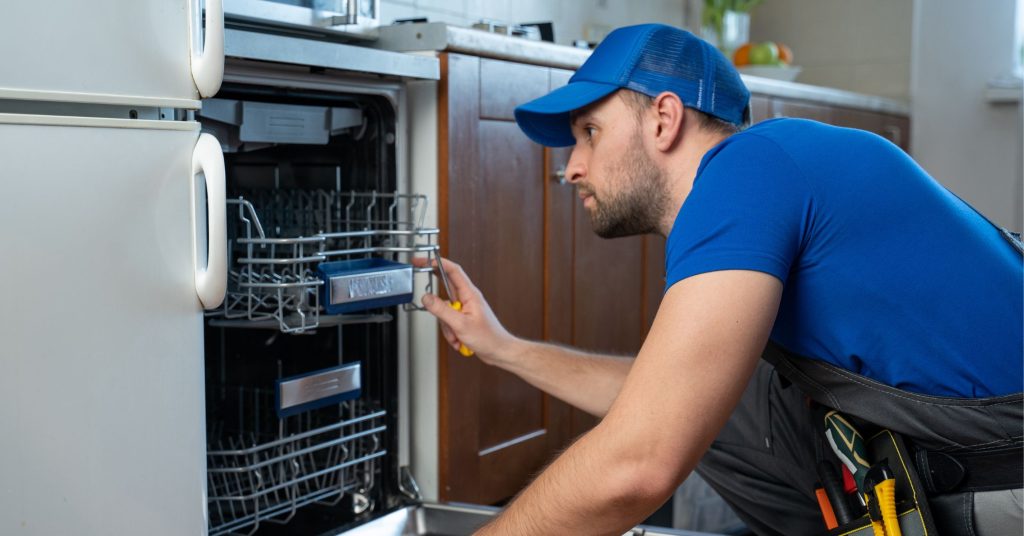 To avoid any potential injuries or further damages, it is always best to call a professional
when you're having difficulty removing the dishwasher or if there is any damage done to the unit.
Nationwide Appliance Repair is a reputable Australian-wide appliance repair provider that specializes in all types of dishwasher repairs. We have networks of professional and experienced technicians who can help you through the entire process.
We service all of Australia, including major cities such as Sydney, Melbourne, Brisbane, Perth, and Adelaide. Contact us today and get the help you need!
Conclusion
Removing a dishwasher can be difficult, but it doesn't have to be. By following the steps above, you'll be able to uninstall your old dishwasher with ease. The most important thing is that you make sure to shut off the power and water source before attempting any removal.
If you need additional help, Nationwide Appliance Repair is here for you. Our technicians have years of experience in appliance repair and can handle any problem related to your dishwasher. Contact us today! We are always ready to help.
Frequently Asked Questions
Can I remove a dishwasher myself?
Yes, you can remove a dishwasher yourself if you follow the instructions provided above. However, it is always best to call a professional technician for assistance to make sure that everything is done properly and safely.
What tools do I need to remove a dishwasher?
You will need a flathead screwdriver, a wrench, and some adjustable pliers to remove the dishwasher. You may also need a bucket if there is any water spilling out during the removal process.
Can one person lift a dishwasher?
Generally speaking, it is not recommended for one person to lift a dishwasher. It is best to have two people when removing the appliance in order to ensure the safety and proper handling of the machine.
Can you pull out a dishwasher without disconnecting it?
No, it is not possible to pull out the dishwasher without disconnecting it first. You will need to unplug the electrical wires, supply line, and water supply tube before you can safely remove the appliance from its cabinet.
Why can't I pull out my dishwasher?
There are several reasons why you may not be able to pull out your dishwasher. It could be due to the fact that it is connected to the floor cabinet, or it could also be because of some damaged parts inside the machine. In either case, it is best to call a professional for help if you cannot remove the appliance yourself.