Same Day Appliance Repair in Cranbourne
When appliances malfunction, it can be the most stressful part of your day. That is why when you need appliance repair in Cranbourne we offer same-day service and affordable prices on all our repairs!
We are proud to provide 12 months warranty for parts as well 3-month warranty for services which no other company provides in Australia!
At Nationwide Appliance Repair, we make sure that not only do you get a great price but also high-quality service with an unmatched customer care experience guaranteed by our friendly technicians who have been trained within an accredited background working diligently to exceed your expectations while keeping up professionalism at every turn.
Call us today for more information about how we can help you with your appliance repair needs!
Your LOcal Team
Why Choose Nationwide?
12 Month Parts Warranty
Affordable Rates
Same Day Repair
3 Month Labour Warranty
Free Consultation
5 Star Record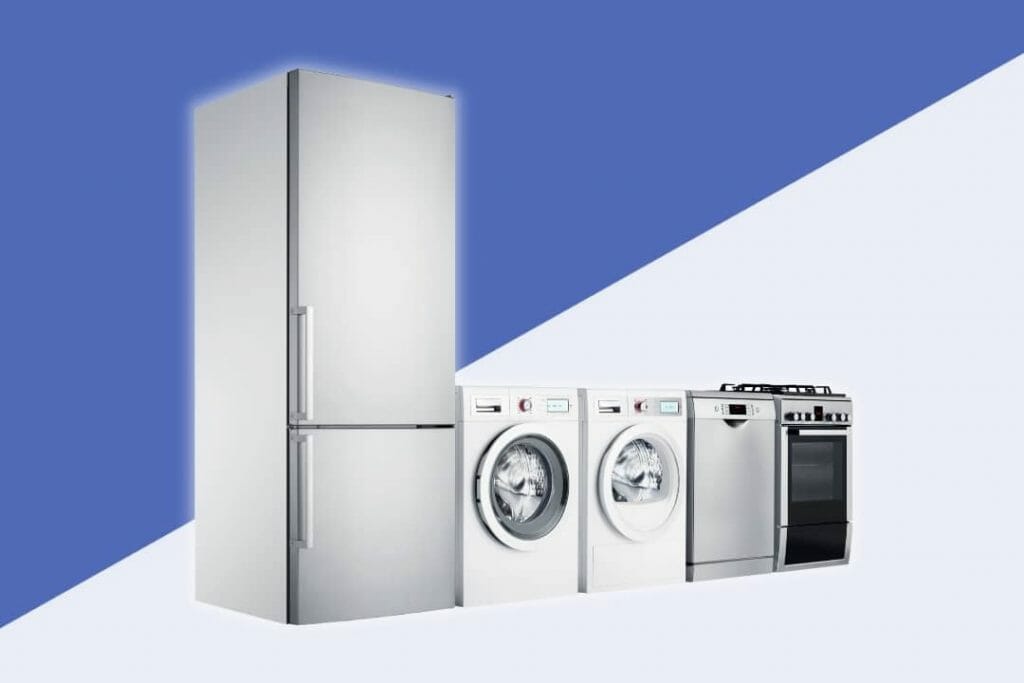 Authorized Warranty Repairs in Cranbourne
We are not just a repair company, our service is comprehensive.
We provide quality repairs for all types of appliances and brands in Australia!
If you're worried about having to buy expensive new products because your old one broke down then worry no longer – we offer expert advice that will ensure the longevity of your appliance without breaking the bank.
Our friendly staff members have years upon years of experience so whether it's an oven or fridge freezer getting serviced by us there won't be any surprises when they get done fixing up what needs to be fixed on them.






Testimonials
What Our Customers Say

The person who I was taking to was very helpful. I'm sure the outcome of the job would be amazing too. Thank you for your service!

The technician was prompt and was able to fix the problem straight away.Another happy customer .

Professional service, keep me updated on times and the person that visited my home was respectful, helpful and kind.

My (~15 year old) Hoover clothes washing machine was broken and I called Nationwide Appliance Repairs to see whether it could be repaired. The technician that came out was on time, professional and very knowledgeable. He diagnosed the problem quickly and arranged a quote for new parts to repair the problem. The level of service was exceptional. Would recommend highly.

The technician came on time. He was very polite and efficient and left my appliances in good condition. I found Nationwide Appliances to be helpful and good value.

Camilla B.
03:26 24 Jun 22
Very great reliable and professional service. Helpful technician who fixed my dishwasher and oven doors. Highly recommended

Great customer service and experienced technician. I was really happy with the service. The only feedback I would ask is please could you confirm the timing of the booking a little earlier than at 6pm the day before .

Anthony A.
06:11 22 Jun 22
The appointment was easily arranged over the phone. The technician was prompt and very helpful, he was very efficient and effective in repairing our fridge.

Communication was excellent throughout my experience. The technician who attended was thorough and explained everything to me well even showing me what he was referring to. Very happy with the service call out and costs associated.

Washing machine was not draining or spinning. RepAirman was efficient and concise with evaluating the issues. Finding the problem and solving issues quickly

Benjamin Dix (.
06:30 15 Jun 22
Professional, responsive and on time service. They provided regular updates and information. Located the problem and did what they were supposed to, and fixed it.I would use this business again.

Excelent service, well mannered service repair man. Straight onto the job . worked out what was wrong then left ,had to order the part as it was an older type oven.Is now working perfectly.Was cheaper to repair than to replace.Would use this company again if needed.

Margaret D.
13:53 08 Jun 22
Nationwide Appliance Repairs attended to me so nicely and helped articulate my oven's issues. I'm very grateful for their services and will definitely use them again in the future.

Good, quick service. Repaired our tumble dryer within an hour.

Happy with the booking assistance

Catherine M.
07:53 06 Jun 22
From Booking the service to on call service, staff were courteous, and to the point with what was wrong with my washing machine. Adam was able to stop the machine from moving during spin cycle but also noted that the Miele's drum was very loose.


We received our oven parts quickly and they were very affordable. Nationwide Appliance Repairs responded quickly to phone calls and told us that the parts are available that day. They let me know when the technician was half an hour away, so we weren't left waiting around for them. We were very happy with their service!

They went out of their way to assist me when my washing machine wouldn't start up again after being repaired by another tech. Everyone from top management down cared more than just making money.

The staff are so friendly. They provide an excellent customer service experience overall.

They went out of their way to help me when my washing machine wouldn't start up again after being repaired by another tech earlier in the month- everyone from top management down cared more than just making money.

They arrived on time, and provided a professional service with no issues, very well done

They communicated in advance when they would come (they came a little early even, which was great for me), they fixed the issue very easily, they were friendly and really polite. The admin staff who took my call were also very friendly and polite. Overall a really easy experience.

Marsh the technician arrived on time, he was courteous, knowledgeable and very well presented and understood the nature of the defective issue with my fridge and repaired it in an efficient and timely manner. I spoke with Jacob a representative of the organization who was courteous and helpful and responsive.

They were able to come out and repair my fridge in just one day! The staff is so friendly, from the moment I called this company, they make you feel like family, they also provide an excellent customer service experience overall.

Everyone involved was supportive.Service man gave a curtesy call prior to arriving and was punctual, polite and friendly throughout. Thx team 😁

They're the best in their field. I've been doing business with them for years and they never let me down!

Sorry, I'm uncomfortable to let publicly apear my opinions and name across the net... I'm rather private person, please understand...

The technician arrived on time and I was pleased with his service. He fixed my dishwasher quickly, provided advice around the best use of different wash settings in it, and answered questions about good quality dishwashers that would last me until next year when we need new appliances again!

The techinician wasted no time, and completed the Job (restoring a new door seal to the washer) and tested the machine within the first half an hour an hour. Quite impressive how quickly the job was done. ver professional!

Some issues that were resolved successfully in the end.

colleen N.
05:09 11 May 22
Prompt service the next business day after my call. Problem solved within the minimal call out charge. Great follow up to confirm that I was happy with the service

Had some issues but was resolved with call center eventually


Booking was straight forward. All prices from call out fee etc were explained thoroughly. Follow up phone calls from company confirming appointment time slot as well as an ETA phone call received from tech on the day of the job. Ahmed arrived on time and was very friendly and professional. He completed the job in a timely manner and explained what the problem was etc. I would definitely use their services again if need be.

Mr David Y.
10:34 06 May 22
It is a very Good company... And jacob wow this guys is amazing very good service highly recommended and follow up is also amazing

They did a great job! I was impressed by how fast they got here and that my washing machine is now working again. The technician even cleaned up all of the mess from when we couldn't figure out what was wrong with it, so there's no more worrying about leaving your home or having someone come over while you're not around to take care of things yourself.

Nicholas G.
15:05 04 May 22
Great Customer service. They fixed my fridge the same day I called, and their communication all through the process has been great!

Gaertner O.
08:31 03 May 22
The service was great! They were very knowledgeable and professional. The price is also reasonable, so it's worth checking them out if you need any help with your appliances.

Deborah M.
09:47 29 Apr 22
Very responsive and called back in quick time, caller was polite and respectful and booked the job in very quickly, followed up to ensure the booking time and date were confirmed. Would recommend this service & use again

Service response was quick and serviceman was very helpful.

Theresa P.
23:39 28 Apr 22
Very professional and swift thank you.

The washing machine pump was making a noise. Something was hitting the pump. It was fixed in record time.

Good experience throughout. I was happiest about the fact that the tech did his best to conduct the repair without spending a considerable amount of time opening up the machine to get the faulty part which I felt he was entitled to and I would have been ok with.Highly recommended and will use again.

Mohammed O.
12:58 27 Apr 22
The team was quick, efficient, and polite. They completed the job within 30 minutes, not to mention their prompt arrival!

Excellent service. The service guys arrived on time. Very polite and knowledgable. Fixed my washing machine in 30 minutes. Thank you!! Really good.

They were able to fix my oven in a timely manner, despite it being not an easy job. I'm so grateful for their services and will definitely use them again if needed!

These guys are the absolute best! They really know their stuff and were able to fix our broken washing machine in one go. Not only that, but they're super flexible with availability which is great because we had an unexpected trip coming up soon - thanks for being there when needed!! And as if all this wasn't enough. They also gave me some tips on repairing other appliances at home, so no more expensive replacements are necessary.

Friendly efficient service

Their repair technician was prompt, efficient and on time. I can't ask for more!

Thanks a lot for coming out quickly to repair the dishwasher. Was a nice technician and was able to fix it within 30mins. He already had the part with him. Thanks again!

The other companies were unfriendly, and I thought they might be from the competition. Nationwide Appliance Repairs treated me like a person and helped articulate my oven's issues--they're not judgmental; it just allows someone who knows nothing about broken down ovens to get help!

I am so glad that I got my refrigerator fixed. The service was efficient and for a fair price!

They want a picture of the manual, the cooktop glass and will then send quote. They have the part but won't send a technician to my area, St Andrews VictoriaNot happyGot a call from Shams from NWAR, very helpful with advise on what to do regarding replacement glass or looking for a new cooktop

Tindaro M.
09:38 19 Apr 22
I HAD MY FISHER AND PAYKEL FRIDGE FIXED WITH NATIONWIDE APPLIANCE (PERTH) AND THEY DID A GREAT JOB. VERY PROFESSIONAL AND ON TIME.

Ignacio C.
08:17 19 Apr 22

Caroline H.
06:34 19 Apr 22
Service man arrived on time and fixed my oven in 15 minutes.

Chelsea H.
11:49 14 Apr 22
I have been using Nationwide Appliance Repair for a while now and they always do a fantastic job. When I called them up this time, the technician knew exactly what my problem was even before we discussed it! Excellent service as always!

Both the customer service representative and service technician were exceptional !! Highly recommended and will absolutely use again in the future for any further service or repairs!!😊

I'm so glad I called them because now my washing machine is working like new again! The customer service rep told me how simple it would be and offered free advice over the phone. They really care about their customers' satisfaction - something that's hard to find these days.

They came out within 20 minutes of my call and then helped us fix our machine. They were very professional, friendly service that went far beyond the call of duty!

My 20 year old Liebherr Wine Fridge failed, and after researching its replacement cost (horrific!) I decided to try Appliance Repairs. They determined it was the thermostat and obtained a replacement unit. The Technician, Marsh, who replaced the failed part was very personable, polite and efficient. The fridge is now back in service. I have no hesitation in recommending both Liebherr and Appliance Repairs.

Rebecca S.
07:58 11 Apr 22
Fabulous service technician. Lovely and timely. Very satisfied

Kimberly T.
10:29 09 Apr 22
We were very pleased with the work that they did for us. They sourced a rare part and got it delivered within 24 hours of calling them!

I had been having issues with my dryer for a few months now. The technician was very professional, he successfully resolved the problems and even gave me tips on how to avoid similar issues from recurring. Definitely recommend.

Shahbaz Ali K.
06:14 08 Apr 22
Executives were really helpful and professionalHighly Recommend!

Contact was made to follow up on the technician visit to ensure customer satisfaction was upheld.

They came out to fix our dishwasher, which was not draining properly. The techs were knowledgeable and gave excellent advice on how to get the best efficiency out of it and other things that may need attention to be more efficient at cleaning dishes! All this without an over-priced service fee or any hidden costs like some companies charge.

My repairman (I didn't catch his name!) gave me 30 minutes notice as requested and arrived on time. He was very knowledgeable and efficient at working out the issue for my dishwasher. He was able to fix the issue within the half hour base rate. He also took the time to explain to me how to stop the issue occurring in the future.

Arrived on time and very polite and good repairs

Good people. Knew what they were doing. Punctual. Polite

Extremely polite. Communication excellent. Reminder call. Technician called to let me know of impending arrival. Job completed efficiently. Thank you.

Michelle C.
09:09 30 Mar 22
The serviceman came the following day after making a booking. Friendly careful service to fix the dishwater and subsequent water leakage. I would recommend.

Tabitha C.
10:39 29 Mar 22
I am satisfied with the service and that my machine now works properly. It's great how efficient your company is when delivering its products! The washing machine has been running again like before 🙂

Quick and excellent service.

Elizabeth V.
12:26 24 Mar 22
They were professional, reliable, and dependable. Our washing machine is now working perfectly. Thanks!

Leonard H.
13:29 23 Mar 22
They are professional and affordable - I highly recommend Nationwide Appliance!

on time as scheduled - completed job and fully tested by competent and courteous young men

They fixed the issue and charged exactly as quoted. They would absolutely be my first call in the future!

Their technician was able to fix both issues and we had a great deal of confidence in his ability. He communicated what he planned on doing before starting, which gave us peace of mind that there would be no surprises down the line with costs or additional work added onto our bill at any point during the repair process.

Great service , great repairs

The booking process was easy and the pricing fair. The Technician arrived on time, fixed our broken washing machine in no time at all! I'm so grateful for their help--they really came through when we needed them most.

Mary-Anne P.
05:26 21 Jan 22
Our oven wasn't working properly and the technician John was very good at detecting and fixing the problem promptly. Saved us $$$ having to buy a new oven! Definitely recommend

I'm actually really happy with the service I received from this business. From booking, communication was smooth and straightforward--they were very quick at getting back to me when my questions had been answered! The technician that came out was professional as well- on time without delay or waiting around somewhere outside their office (which is usually how these things go!), value for money in terms of his pricing compared with other companies who seem similarly priced but offer much worse quality workmanship...I could go on all day about how pleased we are ??

Kalinda B.
08:23 25 Nov 21
I was very impressed with the service from this company. Peter who took my booking was very professional and helpful. John the technician was very friendly, courteous and hard working. He did a wonderful job fixing my dryer. I would have no hesitation recommending this company and in particular John.

Professional service with good technicians. Technician Ben fixed my oven and dishwasher. Recommend this company. I've tried a few different companies but this by far is the best. Thanks Nationwide Appliance Repairs.

Excellent, fast service from technician Ben. Thanks Nationwide Appliance Repairs for your great service. Definitely recommend this service to anyone looking to get their appliances fixed in a fast and timely manner.

Great Service. I had a technician named Ben who came to my house to repair my washing machine and Fridge last week. Ben was very polite, fast and efficient. He fixed both my machines and was very punctual. He also called to let me know he was on his way. I am very happy with the service. I will definitely be calling Nationwide Appliance Repairs again to repair my other home appliances if I need it. I definitely recommend this company. Thanks Ben.

Excellent service - fixed and cleaned my dishwasher

Professional and friendly service, they managed to fit us in on short notice.
Cranbourne 3977
Appliance Services We Provide
Melbourne Services
Homeowners everywhere have relied on Nationwide since 2009 for honest and professional advice on all types of appliance repair services. Large jobs or small, we do it all:
Popular Melbourne Suburbs We Service
Nationwide Appliance Repairs is Australia's largest network of local repair technicians. Same-day service, affordable prices and the only Aussie appliance repair company to provide a warranty on our work.
Head Office: 13 Dandenong St, Dandenong VIC 3175 AUSTRALIA
Phone: 03 9485 4900
Hours: Mon – Fri 8:30am – 7pm AEST
Review Link: https://www.google.com/maps?cid=18396068181116940964