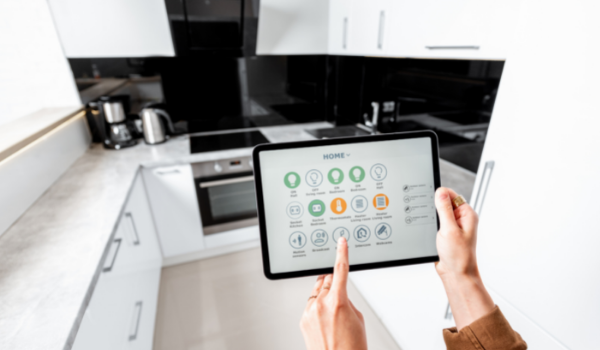 Our number one priority when considering appliances is functionality. We are looking for appliances that make our lives easier, save us time and get the job done. But let's be honest. We love aesthetics too.
Luckily, the current trends in home appliances are about both – making appliances smarter, easier to use, and more efficient, while also looking great.
Have you heard of the "french door" oven? The perfect solution for small spaces. What about the washer/dryer that lets you set the cycle from your phone? Here are four home appliance trends you'll love.
1. Simplicity
Minimalism looks set to be a trend that influences kitchen design for the foreseeable future. Modern kitchens with clean lines, sleek design, and neutral colors provide a calm and organized space for cooking and entertaining.
The minimalist kitchen likes "hidden" functionality. No kettles here, the hot tap provides boiling water. Where is the microwave? It looks just like the kitchen cabinet. These spaces often have overhead shelving with carefully selected items – handcrafted mugs, wood-carved bowls, and plants.
It's less about storage than showcasing. And it looks wonderful. Why will you love it? A minimalist kitchen has all the functionality with a calm, clutter-free workspace.
2. Smart Capabilities
The latest and greatest trend in household appliances is smart capabilities. Whirlpool offers washer/dryer combinations that can be turned on and off via their app. Samsung has introduced an electric smart oven. Stuck in traffic and need to preheat? It's all possible remotely.
And let's not forget the smart fridge. Need to know what to buy? No need for a list. Just use your phone to look inside your fridge. It even knows which items are about to expire. It may all seem a bit over the top, (or maybe it's your dream) but smart appliances are definitely the future.
Of course, these appliances are pricy – possibly too pricy for the average household. But we can't deny the trend – our appliances are getting smarter! Why you'll love it? It's going to make life easier, and save you time.
3. Stainless Steel
The hottest trend in kitchen color schemes, stainless steel is still the stylish choice over the traditional high gloss white. But even stainless steel has got more complicated. Rose gold anyone? Champagne? Or the hottest of the stainless steel trends – matte black?
We've moved away from bright and shiny, and we like sleek stainless steel, and "white goods" that blend into our kitchen design. Why you'll love it? It looks good.
Happy with what you have? Don't forget to call nationwide appliance repairs if you need your washing machine, fridge, or oven repaired. We're here to help!