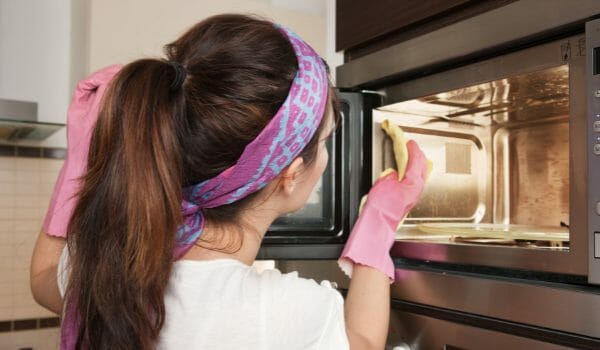 A good quality oven should last up to 15 years – but as with all appliances that are in daily use,  they can and do break down from time to time.
This doesn't mean you need to replace your oven! All large appliances require some maintenance, but are often up and running again with a bit of work. Does worried your oven need repair?
Here are five signs to look out for
1. Electrical issues
If your oven won't turn on, turns on intermittently or is causing the electricity in the rest of the house to trip, you have a problem and are likely to need a professional to check the electrical components of your oven.
2. Gas smells
You should not smell gas at any time from your oven. If you smell gas, call Nationwide Appliance Repairs immediately. Gas leaks are a danger to your health, and can cause headaches and nausea, as well as more serious problems.
3. Oven door won't close
If your oven door won't close, your oven will not be able to maintain a consistent temperature when cooking. You may have damaged hinges on the oven door, or the seal may be broken. This is usually a quick and easy fix.
4. Food is under or overcooked
If your food is coming out over or undercooked, it is likely that the oven is not heating to the correct temperature. This may mean the temperature sensor inside the oven is faulty, or there may be a problem with the heating elements.
Turn the oven on and check the heating elements to see if they're all glowing red. This may give you an indication of which part of the oven is faulty.
Call one of our Nationwide professionals to diagnose the problem and arrange for repair.
5. Oven is louder than usual
Ovens are pretty quiet. If yours suddenly sounds like it's working harder than usual, there may be a loose part somewhere. Normally when this happens, it's because of a fault with your fan or cooling fan motor.
The cooling fan can easily become misaligned or damaged, particularly if you've moved your oven recently. A simple adjustment of the motor's alignment will often be all that's needed.
If you're experiencing any of the above problems, please call Nationwide Appliance Repairs – we will be glad to diagnose the problem for you and recommend the best course of action