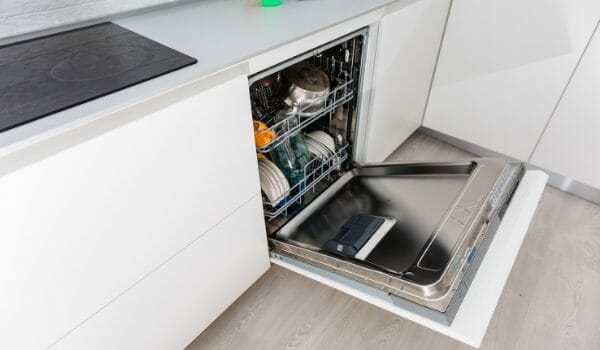 Dishwashers have become a necessity in our households. They help make your work easy, thereby giving you more time to spend with your family.
However, with so many models in the market, choosing the best dishwasher for your kitchen can feel like a daunting task.
This is why we have compiled the most important factors to consider when buying a dishwasher.
Size
The first thing to consider when getting a new dishwasher is its capacity and the space in your kitchen. You need to know the dimensions of your kitchen space to ensure that you buy a dishwasher that fits. Also, choose a dishwasher that meets your needs by confirming if the dishwasher can accommodate your dishes.
Noise
Make sure you check the noise ratings of the dishwasher. All models have their sound ratings labeled, and hence you can tell what type of noise level to expect.
You might get a good dishwasher for a low price, but the level of noise might be its disadvantage. Too much noise creates a nuisance and can be very disturbing. Therefore, buy a dishwasher that doesn't produce too much sound.
Design
Dishwashers come in different colors and designs. This allows you to choose a style that blends in with your kitchen, cabinets and other appliances that you have. The standard colors are black, white and stainless steel finish. Some models may also be fitted with a customized front panel.
Energy Efficiency
A new dishwasher can lower your energy consumption and decrease your water usage. To buy the most energy-efficient, search for one with an Energy Star label.
You may also look for one that uses less than 5 gallons of water per cycle and under 307 kWh per year. Always check the guide stickers for this information.
Cost
Once you have selected the dishwasher that fits your needs and preferences, your last factor is the cost. Dishwasher prices are mainly determined by the capacity, special features, and the material used to make the dishwasher.
You also need to factor in the delivery and installation costs. Having considered all these factors, you'll be sure to get good value for your money.
If you have any issues with your Dishwasher, give Nationwide Appliance Repairs a call today!