No home is complete without a kitchen. Your kitchen is the focal point of your home, drawing everyone together at the beginning or end of each day.
A well-designed kitchen with the trendiest updates doesn't just add to your food experience but improves your lifestyle by creating a more inviting environment for your family members to sit, chat and do their work.
It also gives you an eye-catching room worth showing off to your guests!
If you are thinking of home remodeling soon or just simply upgrading your kitchen you have come to the right place! Here are the latest kitchen appliance trends that are actually worth the splurge!
Steam Ovens
Steam ovens are considered one of the fastest-growing types of home appliances, and manufacturers are saying that we are going to see more and more of these from here on.
Steam ovens cook faster than a microwave which means food is prepared in no time.
It also avoids flavors crossing over, hence you can cook two dishes at the same time and have your lunch or dinner ready faster.
Bluetooth Sync & Wi-fi
Control your appliances from anywhere using your very own smartphone. Bluetooth and Wi-Fi allow you to connect to your appliances, set timers on your microwaves, turn your lights on and off, start brewing your coffee before you even get out of bed and much more with a tap of a button.
Built in Vacuum Sealers
Vacuum sealers are the ideal solution to help keep your food preserved longer. While vacuum sealing your food used to rely on expensive technology, we now have in-built vacuum sealers, which are a more affordable alternative that can be built into your cabinetry.
Touch Sensors Instead of Knobs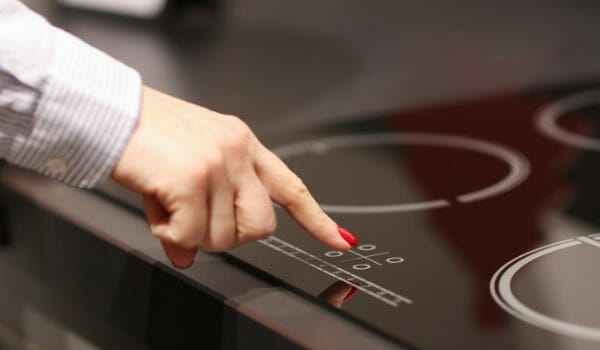 Change your flame intensity and temperature of your stove with a simple touch using touch sensors. Appliance manufacturers are replacing traditional knobs with touch and swipe controls that add quite the futuristic feel to your kitchen!
Ice-White Kitchen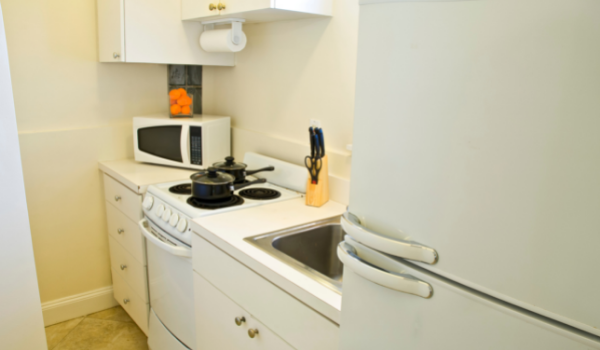 An easy way to give your kitchen a classy, clean and modern feel is to invest in white themed appliances. This colour has been voted as one of the top choices for kitchen aesthetics of the year 2021.
Whirlpool has a white ice collection that gives a sleek and pleasing appearance.
Your kitchen is where your day begins and ends. It should be a place of comfort and creativity. Therefore, don't be afraid to choose your aesthetics and let your imagination decide how your kitchen should be.
You can check out Nationwide Appliance Repairs' Appliance Shop if you wish to purchase them. Call us for affordable appliances from a huge variety of brands!