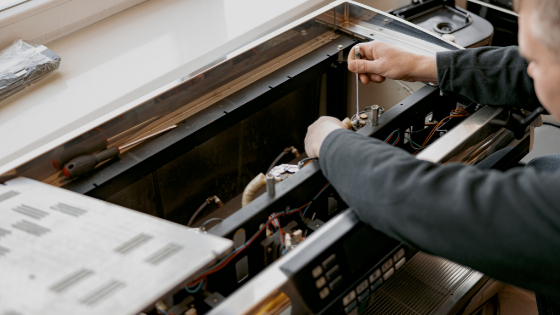 As seniors living in Australia, having a comfortable and well-maintained living environment becomes all the more important. Over 50s living here often have unique needs and preferences that require special attention.
Thankfully, there are a host of home care services available to assist with various tasks including house cleaning, meal preparation, and importantly, appliance repair.
Finding the right appliance repair service, however, can be quite the task if you're unfamiliar with this area.
Below, we offer some extended tips and considerations to assist you in selecting the best appliance repair service for seniors in Australia.
Experience and Expertise
When it comes to appliance repair services, you can't go past experience and expertise. Seek out a company that has been in the industry for several years and has a proven track record of delivering top-notch work.
They should ideally have experience in repairing a broad range of appliances from washing machines to dishwashers, ovens, and refrigerators. Checking their website for certifications and awards is also a great indicator of their level of expertise in the field.
Customer Reviews and Ratings
There's no better judge of a company's service than its previous customers. Asking friends, family, or neighbours for recommendations is a good place to start or you can check online for reviews and ratings.
Keep an eye out for companies with high average ratings and positive feedback. Reviews from seniors who have used the service can be especially helpful as they can offer insight into how well the company caters to the needs of seniors.
Affordable Pricing and Transparent Estimates
Cost is always a major consideration when choosing a service, especially for seniors who often have fixed incomes. Look for companies that provide clear, upfront estimates with no hidden costs.
Compare quotes from different providers to make sure you're getting a fair deal. Don't forget to check for any discounts or special deals for seniors or those using home care services.
Availability and Responsiveness
When an appliance breaks down, it can be a real inconvenience. That's why you want a repair service that can offer timely appointments and quick response times.
Look for a company that has a reputation for arriving on time, completing the job swiftly, and causing minimal disruption to your day.
Some services even offer same-day or next-day appointments for those emergency situations where you can't be without your essential appliances.
Professionalism and Communication
Professionalism and good communication are key when dealing with any service provider.
Look for a repair service that treats its customers with respect and is more than happy to answer any questions you might have.
Notice how they communicate with you, whether it's over the phone, via email, or during in-person visits. A company that communicates well, listens to your needs, and takes the time to explain their processes is likely to provide a good experience.
Connection to Home Care Services
If you or a loved one are already receiving home care services, it could be beneficial to ask the home care provider for recommendations or if they have partnerships with reputable appliance repair services.
This could save you time and effort in the long run and ensure that the repair service is familiar with the specific needs of seniors receiving home care.
Warranty and After-Sales Service
It's a good idea to choose an appliance repair service that provides a warranty on their work. This means if there are any issues with the repair within a certain period, they will come back and fix it free of charge. This gives you peace of mind knowing that the job has been done properly.
Local Knowledge and Presence
Sometimes, the best services come from local businesses that understand the community's needs.
A local repair service might have a better understanding of the common appliance issues in your area, which could lead to quicker diagnosis and repair. Plus, supporting local businesses is always a good thing.
Choosing the right appliance repair service for seniors in Australia can make a significant difference in maintaining a comfortable and safe living environment.
By considering the factors outlined above, you can select a reliable and trustworthy service provider that can effectively address your appliance repair needs. Remember, the ideal appliance repair service is one that combines experience, expertise, affordability, availability, professionalism, a connection to home care services, warranty, and local presence to meet the unique needs of over 50s living in Australia.