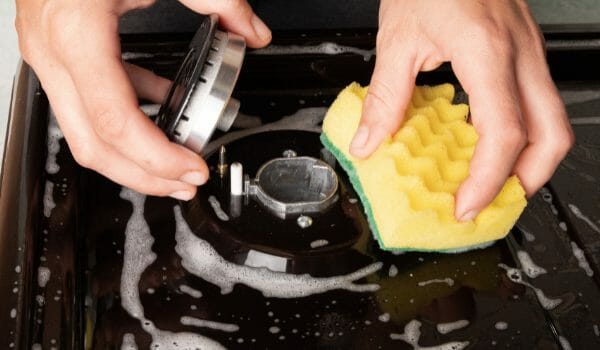 We want to share with you, our tips on how to get your appliance clean just in time for winter!
Autumn is in upon us and you know what that means? Autumn cleaning for the winter season.
Maintaining your appliances by keeping them clean and working properly can extend their life as well as provide you with the continued performance that you would expect from your appliance.
To keep your appliances, clean all you need to do is follow a few of our simple tips to get the most out of your cleaning, and best of all this method is environmentally friendly. To begin with:
Make sure you have all the necessary tools of the trade such as sponges, paper towels, dish cloths and rubber gloves before you begin.
•Start with gentle cleaners such as soap and water. I would recommend a quality dish soap. You will be surprised at how well a quality dish soap and warm water works as well as the number of different surfaces that it will clean reliably such as stainless steel, tile, and stone. As a bonus, soap and water can degrease your stovetop and will disinfect your surfaces too! Not only is it safe and effective, but it's a very inexpensive solution to store bought cleaners.
Okay, so soap and water don't work on everything.
In this case, you will want to step it up a notch. If you have stuck on stains or food, try using some baking soda to scrub with your soap and water. It is very effective, providing a safe abrasive that will clean those stuck on food stains while gentle enough that it won't scratch your stainless-steel appliances.
Be sure to rinse with clean, hot water then completely dry the surface when using soap and water, for a germ-free, shining surface.
You will be surprised at how much you can save on store-bought cleaners using soap and water.
Work your way up to stronger cleaning agents if needed, but we are sure you can get most of your cleaning done with a good quality dish soap and water.
We hope you enjoy our tips on Autumn cleaning for your appliances so that you might have a winter free of cleaning from cleaning your appliances.
*Before you start cleaning we recommend that you refer to your appliance's user manual for specific issues related to cleaning your appliance.