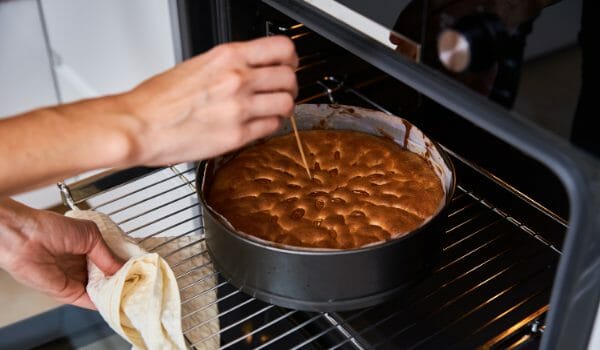 An oven is one of the simplest appliances in the kitchen but one of the most useful. It helps you to cook delicious meals and enables you to try out different cooking methods.
Unfortunately, if you're not careful, oven issues such as heating woes and sensors failure can cut short your dinner. Therefore, to keep your oven working smoothly and avoid frustrations, be on the lookout for the following common oven issues.
Uneven Cooking
One of the most common issues you might have come across is food not cooking evenly and adequately.
The problem here could be the heating elements or the temperature sensors. If these are not the cause, it could be a rack that is wrongly positioned.
Door Doesn't Close Tightly
This is a common issue and can cause many problems, including temperature fluctuations.
To fix the problem, check the seal clips and if they are damaged, burned or soiled, then consider replacing them.
Inconsistent Temperatures
A common sign of inconsistent temperatures is undercooked food, and the main cause of the inconsistency is a bad temperature sensor.
You can examine the temperature of the oven using a thermometer to test the accuracy of the thermostat. If you need to recalibrate the oven, then use the manufacturer's manual.
Oven Not Heating
If your oven doesn't heat up at all, there could be a problem with your ignition or the heating element. For electric ovens, the most likely source of the problem is the heating element.
Other issues could be a broken wire, wrong amount of power, or a bad control. For gas ovens, the most likely issue is a bad igniter. Other problems could be faulty valve or gas control.
Oven Light Not Working
If the oven light doesn't turn on, the problem could be the bulb. However, if you replace the bulb and the problem persists, there could be a chance of fault in the wire connection, electronic control or the light switch.
Oven Not Self-Cleaning
If your oven is not cleaning, it's likely that the door switch is not locking properly.
Therefore, make sure that the oven door locks properly. If the door switch is not the issue, it could be the thermal fuse, wiring, or the temperature control thermostat.
Troubleshooting and repairing most these problems requires expertise, and therefore, is best left to the professionals.