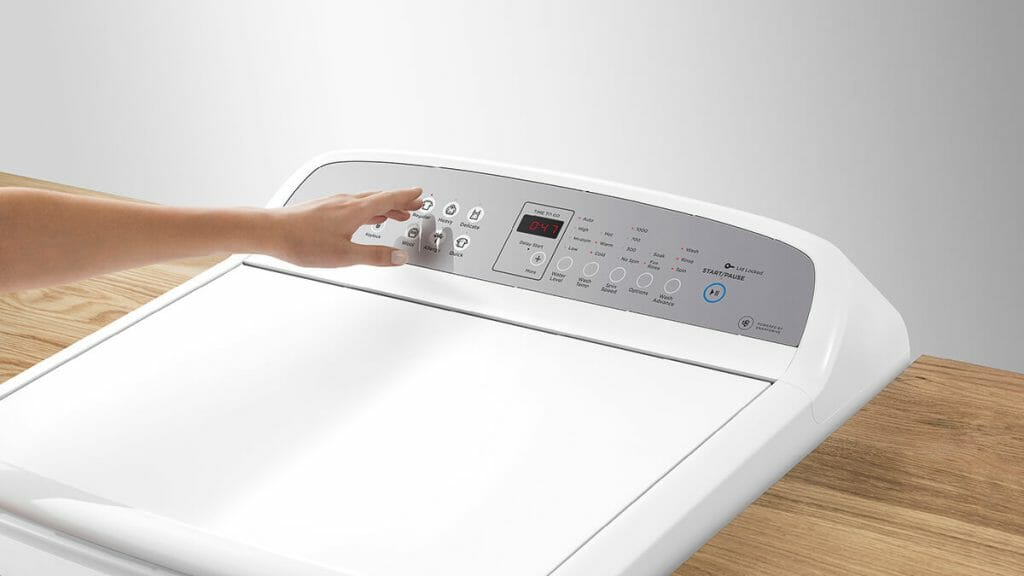 Are you thinking of replacing your old washing machine? Do you need something durable, easy to use, but most importantly affordable?
If so, then check the list below for 3 top rated 2019 washing machines under $1000 that won't break your budget.
1. Best All Around Model – Fisher and Paykel WA8560G1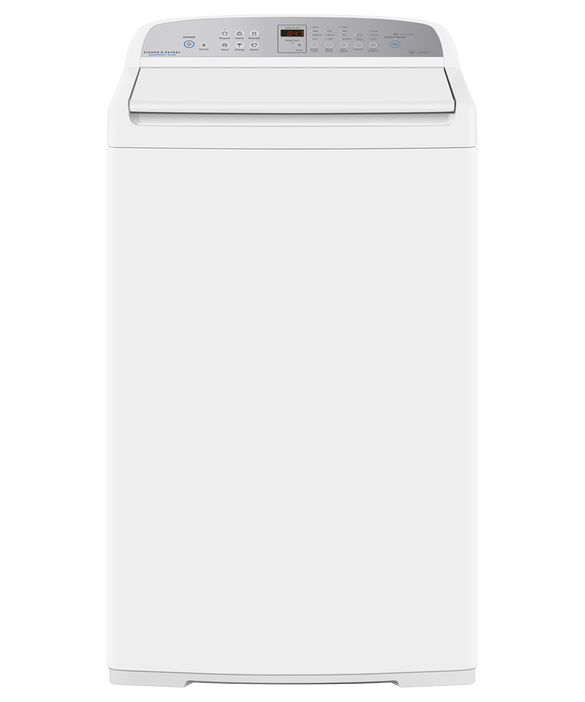 If you're looking for a top load washer large enough for your family, easy to use and fast, then this Fisher and Paykel might be your best choice.
It comes with a load capacity of 8.5 kilograms, SmartDrive™ technology that adapts to the weight of each load by using just the right amount of water needed, and a soft-closing childproof lid.
It also has a really good maximum spin speed (1000 RPM) for fast drying, and a decent number of programs (6, including Quick, Wool, and Delicate).
It can wash a full load in 59-69 minutes, one of the quickest running programs on this list.
Price: $849
Link: Fisher and Paykel WA8560G1
2. Best Model for Small Households – Simpson SWT6541
Not much space? Then you'll appreciate this Simpson 6.5 kg top load washer, perfectly suited for a one or two-person household. Its small dimensions (575x655x945 mm) will make it easy to fit anywhere.
The drum has thousands of holes that enhance the water flow and make the detergent dissolve faster, ensuring deeper cleaning that way. This washer comes with 11 programs to choose from and has a maximum spin speed of 850 RPM.
One convenient feature is that the lid opens in such a way that all the buttons are still fully accessible when open.
Price: $544
Link: https://www.simpson.com.au/washers/top-loaders/swt6541/
3. Best Model for Large Families With Pets – Samsung WA10J7750GW1
If you have a large family and/or pets, this Samsung 10 kg top load washer might be your best match.
Besides the impressive loading capacity, this washing machine comes with a built-in sink to wash any delicate items by hand..
The washer comes with special filters that gather all the lint, fluff, and hair coming off your clothes to prevent build-up in the drain, a feature that makes it a really good choice for pet owners. You have 11 washing programs at your disposal and the maximum spin speed is 800 RPM.
Another handy function is the Samsung Smart Check, an automatic error-monitoring system that can help you detect and diagnose problems as they appear and which suggests automatically then a quick solution by using a dedicated app on your smartphone.
Price: $999
Link: https://www.samsung.com/au/washing-machines/wa10j7750gw1/
Whichever washer you choose, make sure to follow the cleaning and maintenance tips recommended in its respective manual to prolong the life of your new machine and to keep the repairman away.