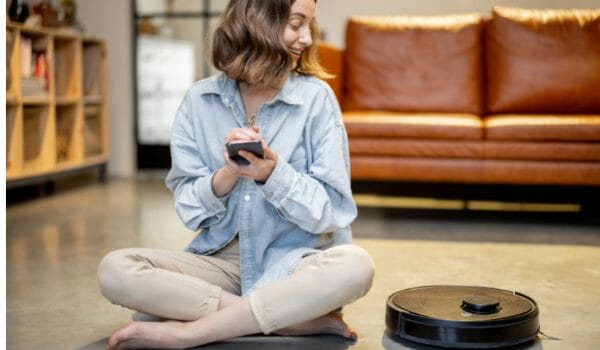 It's been a couple of years now since the first smart home appliances started to appear on the market. They are becoming more and more widespread due to their promise of making life easier and stress-free.
We are headed to a future in which all of our home appliances will be "smart" and accessible on our phones. From anywhere in the world. Why not get a head start hence by owning one or more of the smart products presented below?
Appliances can be in your house or outside in your garden. They can even be a part of your landscaping.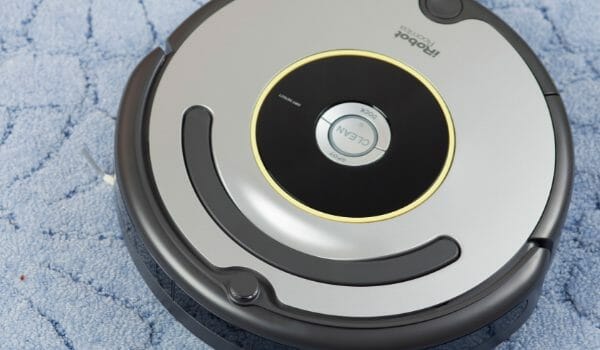 The Roomba 980 vacuuming robot comes with a powerful 3-stage cleaning system, Multi-Surface brushes that can pick up pet hair, dust, and crumbs without getting stuck anywhere, and an autonomy of up to 120 minutes.
It features a smart navigation system that creates a floor map of your home and remembers where it cleaned before.
The connected iRobot Home App on your phone allows you to schedule, start, pause, and cancel all cleaning cycles. It also lets you review past cleaning data to see exact floor plans of what areas were vacuumed.
2. Samsung 671L Family Hub Refrigerator SRF671BFH2
If you ever wanted a fridge that tells you when certain items inside are about to expire, or a fridge that can order groceries directly from Woolworths Supermarkets, then you want this Samsung model.
Besides being able to control the temperatures in its 4 different sections, you can also see remotely what's left in your fridge via the 3 built-in cameras.
The fridge itself comes with several apps accessible via the fridge's touch screen that allow you to manage a calendar for the whole family and leave notes for them. You can even upload your favorite photos to the fridge's display.
3. Hoover VISION Wifi Connected Built In Electric Single Oven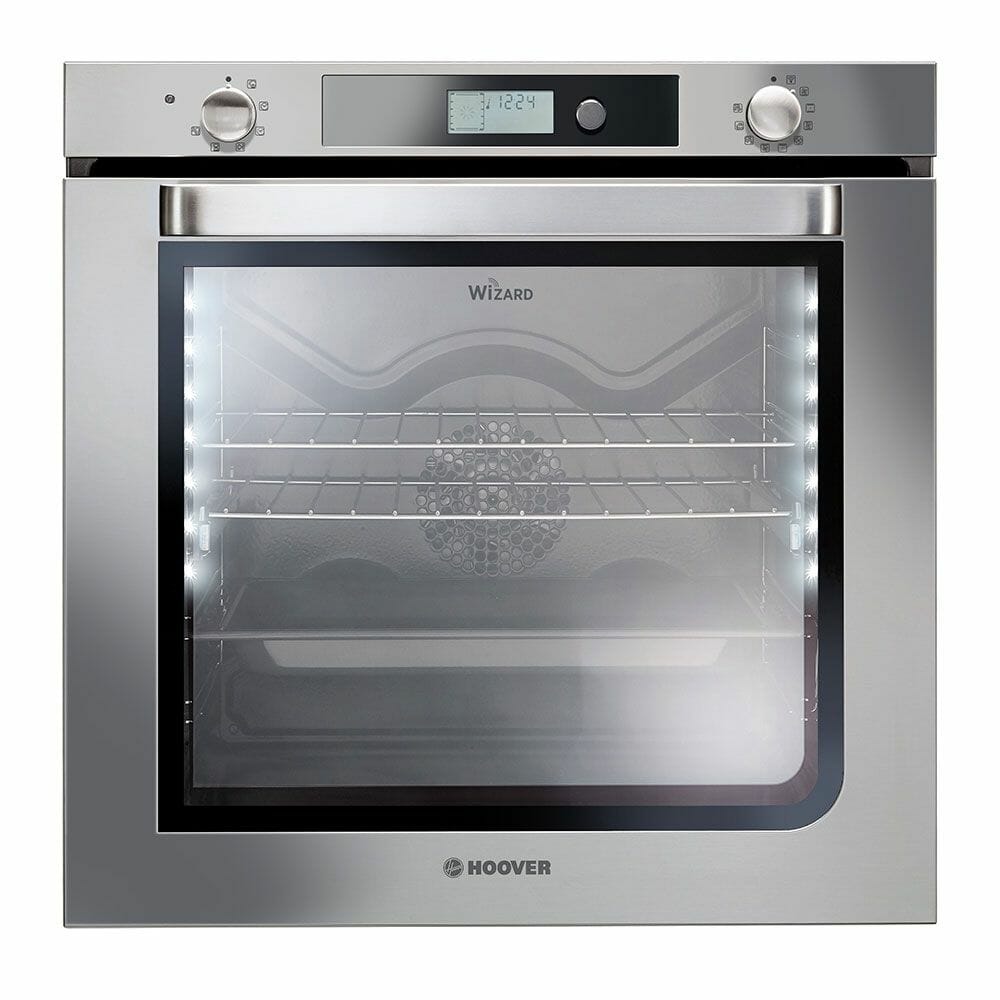 This unique oven comes with a 19 inch interactive touchscreen door that grants you access to all of the oven's settings in an intuitive way.
An integrated door camera shows you on the same screen what's happening inside, so you don't need to open the oven's door at all.
This function is available on your phone as well through their app, even if you aren't in the kitchen you can now still check on your food.
The app also comes with a cookbook and pre-installed step-by-step recipes for beginners that automatically apply the right settings to the oven.
4. Samsung NZ30K6330RG/AA 30″ Electric Cooktop
This electric cooktop comes with 5 burners, including a special burner for rapid boiling, and two dual burners. The control knobs are illuminated with blue LEDs making them truly easy to use.
The cooktop also comes with a nifty feature: a hot surface indicator for each burner that stays on until the respective burner is cool enough to be touched.
With the Smart Connect function, you can monitor this cooktop from anywhere in your house and adjust the temperature as needed.
5. Whirlpool 1.9 cu. ft. Smart Over-the-Range Microwave with Scan-to-Cook technology
This microwave comes with a smartphone app that allows you to scan a barstrong to recommend perfect cooking settings for that particular food.
With the tap of a button you can send those settings to the microwave and start heating or cooking right away. You can also send multiple cooking instructions in case cooking power or temperature need to be adjusted mid-cooking.
No need anymore to stay in the kitchen and supervise the whole process. This microwave also features voice control, it's easy to operate that way even when your hands are full.
6. June Smart Oven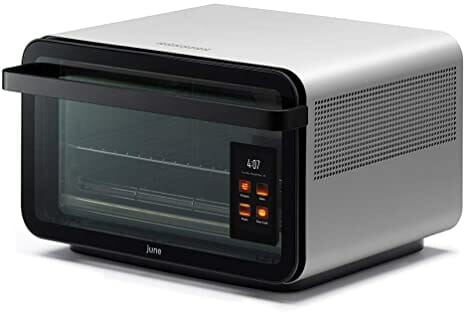 The June Smart Oven is not just an oven, it's seven appliances in one. It can function as a convection oven, an air fryer, a warming drawer, a toaster, a broiler, a slow cooker, and a dehydrator.
Perfect for small kitchens! It comes with an integrated camera that can automatically recognize your food and choose the ideal cooking program for it. You can also remotely see what's happening inside the oven.
There are 100+ cooking programs you can choose from and new programs are constantly being added via WiFi updates. The app also gives you access to dozens of step-by-step video recipes to use with the June Oven. Running out of recipes is a thing of the past now.
7. GeniCan
Did you ever throw the packaging of a food product away, to then realize a week later that you forgot to buy it again?
With GeniCan you won't have this problem anymore. You attach this handy gadget to your trash can and it will automatically scan the barstrong of any item you throw away, sending its info to your phone and adding it to a grocery list.
Whenever you go shopping next, you can just pull up that list on your phone and see precisely what food items are missing. The app even sorts all products by category.
Learn more: genican Website
8. Char-Broil Digital Electric Smoker With SmartChef Technology
If you ever wanted to smoke your own meat, then you are bound to enjoy this high-tech device. Using the SmartChef app you can choose a recipe to try out, or create your own.
The app lets you know when it's time to add the meat after preheating the smoker with wood chips, and also allows you to monitor your food remotely by displaying the current internal meat temperature and remaining cooking time.